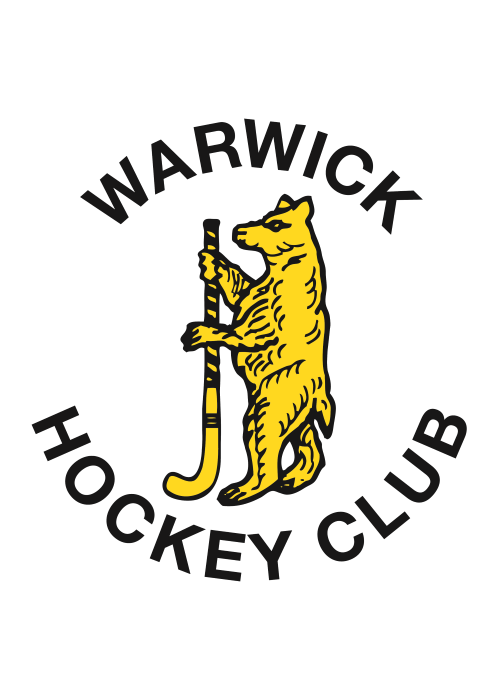 Welcome to
Warwick Hockey Club
We are an energetic and family orientated hockey club with thriving Men's, Women's and Junior's sections as well as social teams including Mixed and Veterans.
Meet our teams and find out more about our Club.
We welcome new members, so why not come and join us.
Exercise, Socialize, Energize!
Club news:
! Club Day & Warwick Hockey Club Fest !
Sunday 8th September
1:30pm - 6:00pm - Warwick School - CV34 6SD

New Members Welcome!!

---
Latest Hockey News
Latest Social News


Other Club News:
Club Day 2019 - Sunday September 8th @ Warwick School Astros.
Well done to Ajan Reginald who brought a Celixir XI (including some others of our club) to play against a Hockey for Heroes mixed team at Bisham Abbey to support Anna Hadley (who needs a heart transplant) and to raise funds for GOSH and the British Heart Foundation. Two mixed matches were played, it rained and over £350 was raised. A fantastic day. Please help and go to Anna's fundraising page at https://bit.ly/2WcfCql
Help with Juniors wanted! Dave Lomas and Paul Williams are looking for some help with the juniors. Example roles include: Help with registering juniors as they arrive on training nights, or helping on tournament days with general on the day logistics, admin or drinks and snacks, etc. Please contact Dave or Paul if you can help out, email to contactus@warwickhockey.co.uk. (Updated 28/05/19)
If you have any items for club news please email to news@warwickhockey.co.uk
Previously published news items can be found here.
Welfare
The welfare of our club members and visitors to our club is important to us. Our welfare and disciplinary officer is Martin Reeves who can be contacted on email welfare@warwickhockey.co.uk. Club members can get Martin's contact details from our members website.
---
---
Check out some of our recently updated pages:
---
Our Volunteer Club Umpires
Liz Holding has been doing a brilliant job coordinating volunteers to umpire our games thanks to so many of our club members stepping up to do their bit. Find out who and how we appreciate your commitment including Chris Duppa-Miller 60 years at Warwick umpiring!

Order new club kit
Stevie Gibson is coordinating our club kit with AKUMA. Follow this link to our club kit page where you can view the items and download an order form
We cater for players of all abilities, providing excellent coaching and playing opportunities,
so contact us now to find out more.
Café Rouge and Las Iguanas are our lead sponsors for the 2018/19 Season.
Las Iguanas is the latest brand to join Casual Dining Group and in turn have kindly agreed along with their stable mate – Café Rouge to sponsor Warwick Hockey Club in the 2018/19 season. The on going sponsorship with Café Rouge Leamington Spa has been hailed a huge success for both parties. This unique partnership has enabled the Club to purchase 295 junior and senior member yellow training tops, as well as the support to attempt and successfully gain a Guinness World Record in September 2017 for 'the most players in a hockey exhibition match'. The record was 257 and now stands at 367 proudly held between Warwick Hockey Club, Warwick School and King's High, Warwick. Undoubtedly, this exposure has raised the profile of the restaurant chain across the Midlands, but also meant that no one can miss Warwick Hockey Club players when we arrive for a match or training session. The inclusion of Las Iguanas, know for its authentic and fresh South American dishes and range of premium cocktails, as a sponsor with its local venue also in Leamington Spa will be popular with our growing student and young at heart, fun loving members of the Club. This year the Club is offering a dual discount card of 25% off all food at both Café Rouge and Las Iguanas for all members. Please ask our social secretaries on how to obtain one of these highly sought after cards.
We are proud to have Café Rouge Leamington Spa and Las Iguanas Leamington Spa , as our Lead Sponsors for 2018/19. Click on either restaurant to go to their website for more details to enjoy some café culture or Latin life!

Exercise
Play hockey the right way

Energise
Making the most of our Club